The Western House Rebellion
Rare Races
Rare Races are seen so infrequently that they would likely be stared at openly on the street. If you wish to play one of these races, it will be necessary to provide a reason why your character is even in the world (i.e., a planar refugee, ex-pirate, etc.). Consult write-ups for more information. The only exception to this is Eladrin, which is the only race you may not play. This is because the Eladrin have confined themselves to an island and are only really visitors here.
Shardmind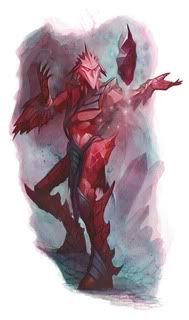 The presence of Shardmind cells on Tjara is for one reason only: to further the cause of the Confederacy Against the Far Realm. They may take up professions, or fight for causes for a short time, but these few never forget the ultimate goal set before them. Shardminds and the Confederacy have also made contact with the Twilight Guard, and some even join their ranks for a few years.
Wilden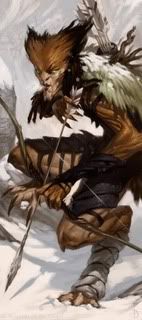 The Wilden travel, by and large, with the Shardminds. Most of the Wilden on Tjara belong to the Confederacy, though there are a few who have found homes in the limitless forests of Northern Pur'at.
Warforged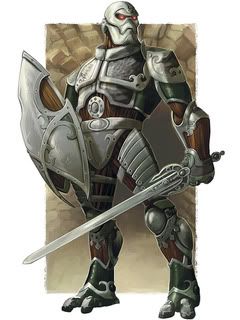 The Warforged came only through the Silent Gate, and no one has been able to get them to say where they came from. They perform a variety of functions, and have taken on many professions. Though they seem to be closed-mouthed about their origins, no one seems to mind.
Bladeling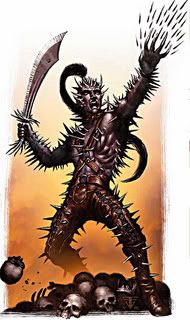 Our spiky friends have a very minimal presence on Tjara. They are, for the most part, solitary. However, in recent years a few families have begun to congregate in the eastern islands.
Drow
A few transient Drow have been spotted on Tjara, but their numbers appear to be growing due to the freedom offered them by the Confluence Accord. They work in any of a number of occupations, but reports by several groups indicate an increasing amount of Drow present in the area around Mourning Gate. Current census puts their number at nearly 150 now.
Kalashtar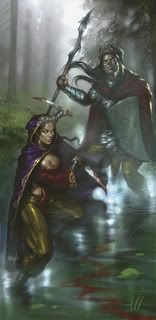 Kalashtar are few and far between on Tjara. These are often refugees from other planes, and try to make themselves useful wherever they can and try to blend in as much as possible.
Shifter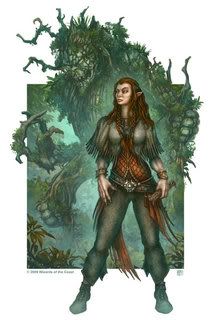 Shifters have only recently begun coming through the Confluence Gates. They gravitate toward areas that have remained wild, though because of a few notable clashes, the shifters have decided against staying near large gnomish populations.